BlackBerry accessories and parts Store. International shipping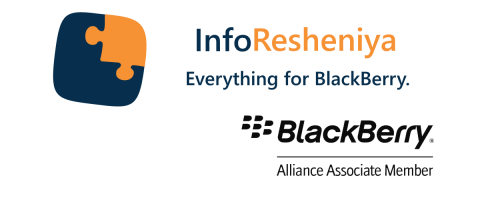 Welcome to InfoResheniya BlackBerry Parts Store
InfoResheniya, ltd. — international company offering BlackBerry solutions for individuals and businesses. Based in Russia, Moscow, the company operates since 2009, and from 2012 is a partner of Research In Motion (BlackBerry, ltd.) as Associate Alliance Member.
BlackBerry accessories and spare parts.

We provide detailed and live photos and descriptions for all goods we have stock: authentic BlackBerry/ RIM accessories and parts (codes HDW-, ASY-, ACC-, MAT-, BAT-, etc.), brand accessories — Seidio, Incipio, Zagg, Case-Mate, BodyGuardz, PureGear, Smartphone Experts, OtterBox, Monaco, Targus, Belkin, Griffin, Verizon, ATT, SanDisk, Cellet, Wireless Xcessories (Wirex), T-Mobile, Nite Ize, Golla, Krusell, Body Glove, Bracketron, Arkon, iGrip, Yoobao, Speck, PowerMat, and others.