Buy Used BlackBerry
This page is translated by robot. You may
contact us
if you have any questions on its content.
In our store you can buy used-device BlackBerry. Acquisition used-smartphone or tablet — a great opportunity to get all the benefits BlackBerry at a bargain price. Used smartphone much cheaper than new, with the performance of his is no different. Our shop — best alternative to purchase "with hands", because we are responsible at all stages: test before selling, we select in appearance, give a guarantee on used-device as new, provide technical support.
Used smartphone is perfect for a first acquaintance with BlackBerry, quick-change suddenly broken phone, used often acquire a second machine.
BlackBerry used — with confidence as
Traditionally BlackBerry Used looking at Avito, of Craigslist and other bulletin boards, because it is cheaper. But fear risks — what if deceived, if the smartphone will not work well? And these fears are reasonable. Unfortunately, most of the defects of sold devices users know, but do not declare — because they need to get the money, they do not bear any responsibility!
Buying used-smartphone or tablet in the store InfoResheniya, you are doing the right thing:
We guarantee, the same as on the new smartphone — 1 year
Full technical performance — BlackBerry our work without any defects
No limits, including BlackBerry Protect, Factory Reset Protection, Wi-Fi, BBM, the device unlocked to work with any service provider, full support for BIS (BlackBerry Internet Service)
Components ready to work — look at each of the units sold
Comparable boards with ad prices (given the state and a complete set)
Just like all other products, we deliver used-BlackBerry worldwide.
Smartphone or Tablet (Used)
Smartphone (Used)
↑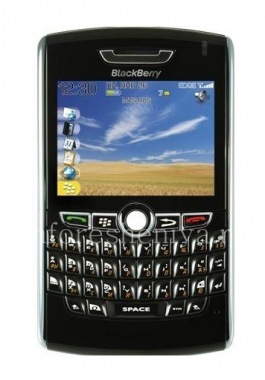 Reliable classic BlackBerry. The best device for calls and SMS — excellent voice quality and physical keyboard. Used-smartphone, but in fully operational condition. Includes only the smartphone itself, battery and charger.