Universal Cases
This page is translated by robot. You may
contact us
if you have any questions on its content.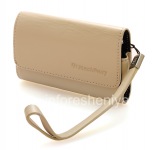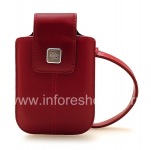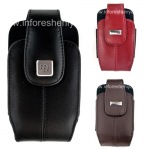 In our store you will find more than 1300 cases for the BlackBerry! On the same page contains only those cases for BlackBerry, which is compatible with several models. Compatibility each specific boot, you can look at his personal page. You can also go to the page of the accessories and spare parts specifically for your model of BlackBerry.
Categories of page Universal Cases
Cases for BlackBerry
We offer you a wide selection of covers for all smartphones BlackBerry. The range covers for BlackBerry in our directory the most comprehensive currently already includes more than 1,300 products, and is able to satisfy the most refined tastes — choose exactly what you like! You will find detailed pictures of covers for BlackBerry, and read their descriptions. This covers the original RIM BlackBerry (codes HDW-, ASY-, ACC-), and covers more than 20 brand-established brands (Seidio, Incipio, Case-Mate, PureGear, Smartphone Experts, OtterBox, Monaco, Targus, Cellet, Wireless Xcessories ( Wirex), T-Mobile, Nite Ize, Golla, Krusell, Body Glove, Speck, Nillkin and others), and cases of other manufacturers. Different colors, picturesque layout, design, materials — all your individual choice.
In general, cases for the BlackBerry can be separated by the manufacturer as follows: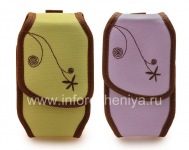 Original — it covers HDW, ASY, ACC, produced under the control of Research in Motion (Canada, USA) specifically for the different models of BlackBerry. Impeccable quality, are ideal for smart phones BlackBerry.
Branded — covers produced by well-known brands such as Seidio, Incipio, Speck, Smartphone Experts, OtterBox, and others. It is specially designed for a specific BlackBerry model covers unique design and various applications. May have additional features, such as impact resistance and water resistance, ultra-thin design. Branded covers for BlackBerry — superior quality materials and 100% compliant.
Covers Unbranded — cases as yet unknown producers. It features a large number of designs and colors. We choose for you the most interesting and high-quality covers.
Format (form-factor type) Cover for BlackBerry can be different. It defines the basic characteristics of the cover: how and when it will be used, and what opportunities will provide its owner. For example, the vertical and horizontal-open covers, covers with a section for business cards or money, covers, pockets, pouches, bags, plastic covers, blankets rugged, silicone covers, cases, batteries and covers for BlackBerry in other formats. A description of all sizes covers with photos, please visit bbry.info.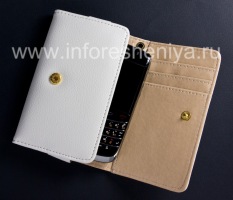 An important characteristic of the cover for BlackBerry is the ability to work with the magnetic technology BlackBerry, the smartphone that lets you know it is a case or not (within these covers have a magnetic sensor that is triggered as soon as the phone was inside). At the event "in the bag" and "extract" the operating system and third-party software "cling" various events, it allows you to get a lot of different benefits and features of saving battery power, to enhance the usability of the device and change notification settings.
For example, to conserve battery power by placing the BlackBerry Case occur off the backlight and keypad lock. For convenience, the user can select the alert various sound options of the phone (vibration, melody, Vibration + melody, LED-indicator), while in a case the phone will automatically use the same sound program, and without it — another. And certainly very convenient to set up, so that when the room in case the smartphone is automatically blocked by your password.