Replacing HDMI-connector on the BlackBerry
This page is translated by robot. You may
contact us
if you have any questions on this item.
Replacing HDMI-connector on the BlackBerry
HDMI — interface for high-definition multimedia, allowing you to transfer digital video data of high resolution. In the event of damage to the connector, our specialists can help you. We will carry out a replacement connector for 1-5 days, depending on the model BlackBerry.
Get this service via
mail-in worldwide
. Easy as 1-2-3-4, and top-level quality are guaranteed.
Replacing the HDMI connector on the BlackBerry
The HDMI interface has a bandwidth between 4.9 and 10.2 Gb / s, and a standard cable length up to 10 meters without loss of quality. Despite the fact that the connector is not used as often as USB, nevertheless, it can break down, and in this case need to be replaced because "repair» HDMI-connector, in most cases it is impossible: it is due to physical damage to the contacts. For replacement, we use the original connectors that are specific to various devices BlackBerry. Replacement connector HDMI — pretty hard work, because in most cases require soldering.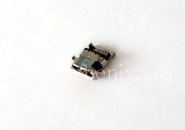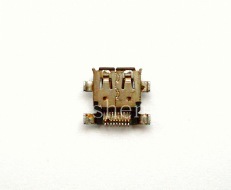 HDMI-connector can be replaced by some models of BlackBerry, including:
BlackBerry Z30
BlackBerry Z10
BlackBerry Q10
The full list of models and prices see above replacement by using the "price of the service for your model of BlackBerry».