Connectors SIM cards, memory cards and audio, vibro motors
This page is translated by robot. You may
contact us
if you have any questions on its content.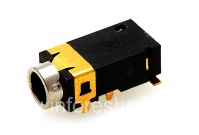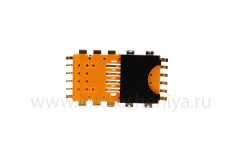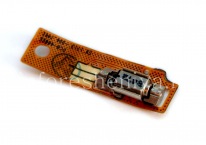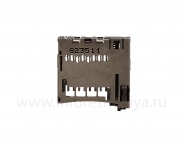 Various BlackBerry models can use one connector sim cards, memory cards, audio and vibromotrory, — all these parts are represented on this page. Compatibility of each component, you can look at his personal page, which also presents the detailed description and pictures. You can also go to the page of the accessories and spare parts specifically for your model of BlackBerry.
Categories of page Connectors SIM cards, memory cards and audio, vibro motors
Connectors SIM cards, memory cards and audio, vibro motors for BlackBerry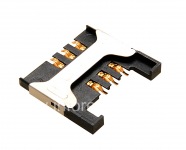 Connector for SIM cards — mandatory component of any smartphone, working in networks standard GSM, including smartphones and BlackBerry. Usually it is a connector, which is inserted in the SIM card, and is installed on the motherboard. SIM card is the identification element of the party, that is, allows the network operator to determine, for example, when you call from a phone number there is a call and what number it receives.
Connectors SIM cards used in smartphones BlackBerry, differ in structure and format:
Mini-SIM-card, or "conventional" SIM cards are used in all your BlackBerry OS 4-7
Micro-SIM-cards are used in many BlackBerry devices 10, for example, Z10 and Q10
Nano-SIM-card — the smallest size SIM card, used for example in the BlackBerry Passport. It should answer that accepted standard sizes Nano-SIM is not, and a variety of smart phones may use slightly different Nano-SIM-card.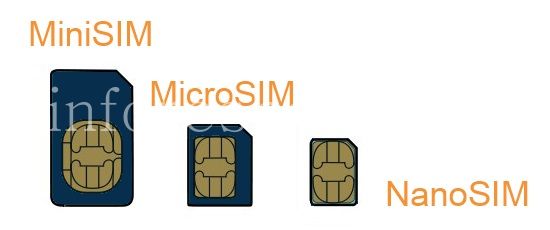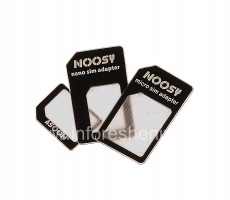 Currently, distributed adapters (adapters) with a Nano-SIM and Micro-SIM in the "ordinary SIM card", but warned that their use — most common cause of failure SIM connector on the BlackBerry, because the edge of the adapter cling to the connector pins and break them When removing the SIM card. From the "normal SIM card" can be cut Micro-SIM-card with a special tool, but do not get get so Nano-SIM, it is worth asking in the office of your service provider.
If the connector is damaged SIM card on your BlackBerry lost the ability to use cell phones (including data transfer). Of course, the repair in this case is a must need replacing SIM-connector — you will find them on this page. One connector SIM can be used in several models of BlackBerry, see Compatibility.
Memory card slot or the memory card slot — element necessary to connect memory cards. The BlackBerry smartphones are used card standard MicroSD (Secure Digital, formerly known as TransFlash). Memory cards MicroSD, despite its small size (11 × 15 × 1 mm), have a large storage capacity and high data rate (depending on the evolution of the standard):
SD 1.0 and SD 1.1 (up to 4 GB) memory cards obsolete
SDHC (up to 32GB, SD Class 10): Card High Capacity, ie, high-capacity
SDXC (up to 2TB, UHS Class I): card eXtended Capacity, that is, more high-capacity :)
SDXC (2 TB, UHS Class II and higher): memory with a high data rate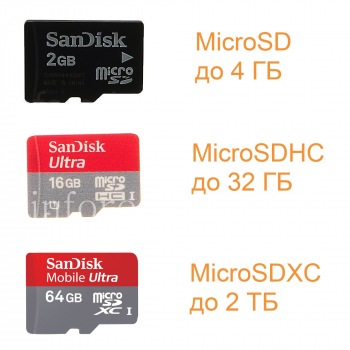 To find out which standard memory card and supports a maximum capacity of your BlackBerry, go to the page of the corresponding memory card slot. We pointed out this information in the description.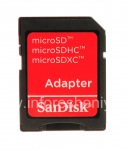 The memory card can be easily removed from the BlackBerry and put it back without turning it off. To connect to your MicroSD-memory card to the PC, you can use an adapter (adapter), which usually comes (available separately) — simply insert the memory card adapter into the card reader, which is present in almost all laptops.
Memory card slot is usually reliably soldered on the motherboard devices BlackBerry, and its damage are rare. If the damage of the memory card slot will not be detected, which significantly reduces the amount of memory available for storage. In this case, replacement is required memory card slot, choose the appropriate — on this page.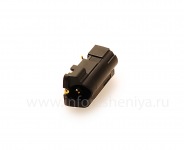 Audio jack allows you to connect to your phone headsets, car stereo system via the AUX-cable and other media devices and other equipment. Audio connectors, as well as tips to them are four-channel TRRS (stereo) and three-channel TRS (mono), 2.5 mm, 3.5 mm and 6.35 mm in diameter. All the new BlackBerry smartphones are used 3.5 mm connectors TRRS-in of old (for example, BlackBerry 8800) — 2.5 mm TRS.
Audio connector is often mounted on the middle part of the body of the smartphone BlackBerry, but sometimes is soldered to the motherboard. In case of damage of this element needs to be replaced because "fix" it in most cases it is impossible: it is due to physical damage to his contacts. If you need audio jack BlackBerry — choose the right on this page.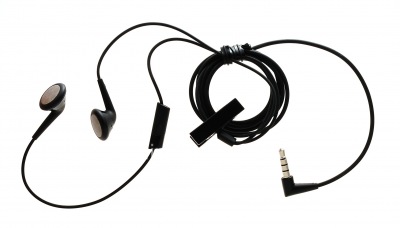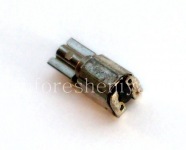 Vibration motor (vibrator) for BlackBerry functions as a vibration alarm at the appropriate settings sound profiles smartphone. It fits usually directly on the motherboard or on another, "parent" element smartphone.
If the damage of the vibrator on the BlackBerry the first thing a user sees — mode does not work "vibration". This, of course, inconvenient in places where sound alerts can not be used, the only salvation is a vibrating alert. In this case, this element needs to be replaced.
These and other components of the BlackBerry smartphone can be installed on a single chip, which in some cases makes it easy to repair.
Spare part
PCB or integrated circuit
Audio PCB
↑
Includes 3.5mm audio jack and main microphone.
Spare part → PCB or integrated circuit → Integrating
Ribbon cable
↑
Required element for connecting a 3.5 mm audio headset and other media devices. This spare part also has a power button, an additional microphone, proximity and light sensors. A ready-made replacement solution, all components are located on a single loop plugged into the connector to the motherboard.
The necessary element for connecting audiogarnitury 3.5 mm, and other media devices. This parts are also installed flash primary camera, the device power button (Power Button), an additional microphone, sensors, proximity and ambient light, LED-indicator and contacts vocal dynamics.
Spare part → PCB or integrated circuit → Integrating → PCB
↑
Connectors SIM cards, memory cards and chip Bluetooth, installed on a single charge. The original part of the smart phone, the same set during assembly.
Spare part → PCB or integrated circuit → Connectors PCB
↑
Spare part → Connector or contact parts
Audiojack connector
↑
The connector between the audio jack and the motherboard BlackBerry 9900/9930 Bold.
Spare part → Audiojack
↑
Spare part → SIM-card connector
↑
Spare part → Memory card slot
↑
Spare part → Vibro motor
↑
Services
Repair and service
↑