The label of the protective film to the screen
This page is translated by robot. You may
contact us
if you have any questions on this item.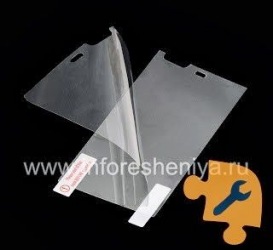 The label of the protective film to the screen
Sticker protective film — not a pleasant occupation even for a specialist. To perform the procedure, you must comply with the technology: to prepare the appropriate conditions to use a special liquid and the card to remove it. Only in this way can be pasted film smooth and "without bubbles" .
Perform on-site for 10-15 minutes.
Get this service via
mail-in worldwide
. Easy as 1-2-3-4, and top-level quality are guaranteed.
Technology stickers protective film on the screen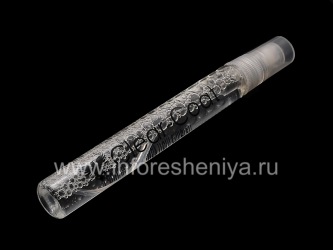 Sticker film on the screen — paid service, but if you feel the strength, can stick and film yourself, we do give you some recommendations:
It is advisable to glue the tape in a humid environment, it will reduce the amount of dust in the air and, consequently, on the screen of your BlackBerry
Carefully wipe the screen of the device: it should not remain dust particles, fingerprints or other contaminants
Wipe the screen you need lint-free cloth
Before you apply a sticker film special liquid using spray glue needed on a wet surface If there is a special liquid, you can use the spray for LCD monitors. Do not use alcohol-based agents
When the label keep small offsets from the edges of the screen, as in the other case, the film can fully adhere
After the sticker to remove any air bubbles card (suitable banking)
If you find that a film after the sticker still left numerous dust particles, you can take it off and wash it under running water
We recommend to glue the film immediately after being purchased
Protective films on the screen BlackBerry
Protective films on the screen, we are always available, and even for many models are available in several versions:
Conventional transparent protective films
Anti-glare Screen Protectors BlackBerry. Have a faint matte texture
Protective films such as Privacy. In appearance they blackout, but after stickers are slightly dims the screen; Their peculiarity is that the screen can only see its user: the people who are on the sides will only see a black screen
Separately, it is worth noting that the sale is a protective film for BlackBerry from well-known manufacturers such as Body Guardz and Clear Coat — such films have better quality, greater durability and longer service life, and also include a set of additional tools for labels .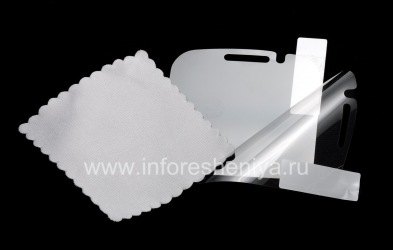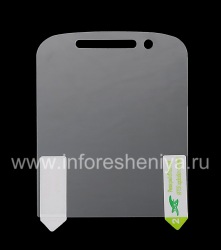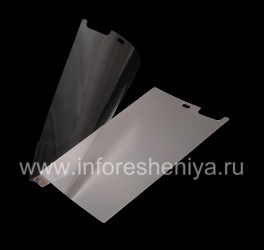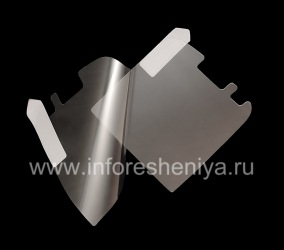 Stick protective film on the screen can be any model of BlackBerry, including:
BlackBerry Passport
BlackBerry Classic
BlackBerry Q10
BlackBerry Z10, Z30, Z3, Leap
BlackBerry 9900/9930 Bold
BlackBerry 9860 Torch
BlackBerry 9800/9810 Torch
BlackBerry P'9981 Porsche Design
BlackBerry 9700/9780 Bold
BlackBerry 8520/9300 Curve 3G
BlackBerry 9100/9105 Pearl 3G
The full list of models and prices for service stickers protective film on the screen BlackBerry see above by using the "price of the service for your model of BlackBerry».