Replacement touchscreen
This page is translated by robot. You may
contact us
if you have any questions on this item.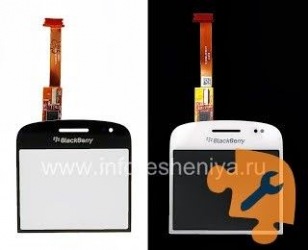 Replacement touchscreen
Touchscreen BlackBerry — very "sensitive" to damage your smartphone and can not be repaired in case of malfunctions. If your BlackBerry is broken or damaged touchscreen, the only possible solution — his replacement.
Please note that in some cases (for example, on the BlackBerry Z10 and Q10), the LCD screen can not be separated from the touchscreen, and the replacement of these components separately can not, — refer to the service Replacement screen assembly with a touchscreen.
Perform on-site for 15-45 minutes.
Get this service via
mail-in worldwide
. Easy as 1-2-3-4, and top-level quality are guaranteed.
Replacement touchscreen BlackBerry's authorized service center
Repair and replacement touchscreen BlackBerry — not an easy task even for a specialist, because it requires a correct and complete dismantling of the smartphone, the dismantling of the faulty touch screen and separate it from the display, a new installation of the new touchscreen, assembly and testing of the smartphone.
Symptoms of damage to the touchscreen BlackBerry:
Cracks on the screen
The smartphone does not respond to your touch, is not working, "touch screen". This screen can show the image
The image on the smartphone "twitch" as if someone for the "sensor" without your knowledge
Some BlackBerry models screen protective covers "piece of glass" (usually devices of Curve), which is not a touch screen and has no sensory function. This "glass" is solely protective and aesthetic functions, it does not chip, and thus easier to replace the service — see Replacing screen glass.
The company specializes in the repair InfoResheniya smartphones and tablets BlackBerry, and to replace the touch screen you should contact us. Our experts are well versed in all models of BlackBerry, including the latest; We use only original touchscreen BlackBerry to be replacing; Once we all touchscreens for BlackBerry available; Renovated touchscreen you get 6 months warranty.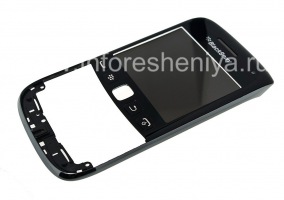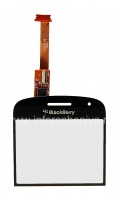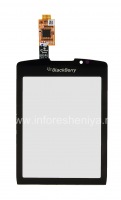 Replace the touch screen (not in the assembly without screen LCD), you can select models BlackBerry, among them:
BlackBerry Q5
BlackBerry 9790 Bold
BlackBerry 9900/9930 Bold
BlackBerry 9860 Torch
BlackBerry 9800/9810 Torch
BlackBerry 9520/9550 Storm
The full list of models and prices for replacement touchscreen BlackBerry see above by using the "price of the service for your model of BlackBerry».