Replacing keypad assembly
This page is translated by robot. You may
contact us
if you have any questions on this item.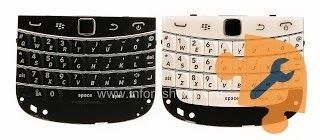 Replacing keypad assembly
Replacing the keyboard may be needed in different situations: the installation of Russian keyboard, or, on the contrary, the English or other languages, natural wear and tear, and others. If you need installation of Russian keyboard — see the corresponding service .
We will carry out the installation of the keyboard assembly in place for 15-30 minutes.
Get this service via
mail-in worldwide
. Easy as 1-2-3-4, and top-level quality are guaranteed.
Replacing the keyboard assembly to the BlackBerry in a specialized service center
The keyboard is a feature of the BlackBerry smartphone. It is because of the convenience of working with the text, these devices have become leaders in the business community. It is important to install on your smartphone keyboard with the language you use most often, whether Russian, Arabic or Hebrew. If you only need the English language on the BlackBerry — should install the English keyboard, and you nothing will detract from the typing.
It is important to use the original (Authentic) keyboard. It really is important for the performance of work and life of the keyboard.
Keyboard for BlackBerry in the assembly and the assembly — fundamental difference. "The keyboard assembly" means that the elements associated with it, as the chip and the membrane keyboard initially assembled by the manufacturer.
The device with the membrane keyboard is securely attached to the keyboard itself. Only such a configuration provides the ideal tactile sensations keystrokes and precise fit in a smartphone without the "protrusion", simplifies the installation of the keyboard.
Compare two versions of keyboards, and not in the assembly in the assembly: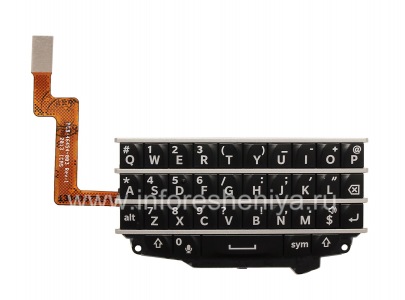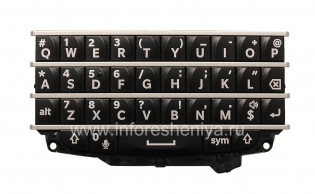 Keyboards in the assembly has not for all BlackBerry models (if your model BlackBerry keyboards in the assembly does not exist, this means that in your case, the keyboard is not in the assembly will also work perfectly). If you have your phone model BlackBerry keyboards in the assembly we recommend that you install this variant.
The keyboard assembly can be replaced on some models only BlackBerry, including:
BlackBerry Priv
BlackBerry Passport
BlackBerry Classic
BlackBerry Q10
BlackBerry 9900/9930 Bold
When you replace the keyboard in the assembly on the BlackBerry Priv means installation parts with the holder-fixing.
A full list of models and the replacement rates, see above with the help of the element "price of the service for your model BlackBerry».