Replacement full housing
This page is translated by robot. You may
contact us
if you have any questions on this item.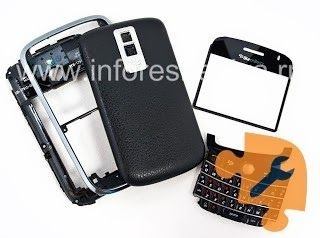 Replacement full housing
Replacement full housing includes the installation of the middle part, the rim, Top-cover'a and U-cover'a, battery covers and other components if present in the configuration. Typically, fully loaded set original casing and colored — in part .
Perform on-site for 10-30 minutes.
Get this service via
mail-in worldwide
. Easy as 1-2-3-4, and top-level quality are guaranteed.
Replacement housing by a qualified service center BlackBerry
BlackBerry — housing is "home" for all the chips, the screen and the motherboard. This enclosure integrates all of these elements and protects them from various harmful effects for them. Usually housing for BlackBerry is an impact-resistant, representative appearance and user-friendly in terms of ergonomics. Original housing for BlackBerry contains all the main parts of the body and is a turnkey solution for the replacement:
The middle part
rear cover
English keyboard (Russian keyboard can be purchased separately)
rim
U-cover (the lower part of the body)
Top-cover (upper body)
Touch-screen (in some cases)
In fact, BlackBerry — body is itself a smartphone without the motherboard and screen. Therefore, it completely determines the appearance of the smartphone: cleanliness, style and design. Housings for BlackBerry can be the original colors (with the rims, you can buy a smartphone, for example, black or white) and exclusive (eg, gold, red, blue, with various patterns and textures, see. Changing color body ). Thus, BlackBerry smartphone users often have two options: replace worn out original case on the same new, or set other desired option.
It is important to the quality of housing — only original enclosures provide long life and perfect appearance.
Replacement housing for smartphones BlackBerry — challenge that our experts will carry out "on the spot", and you do not have to leave the unit for a long time. For replacement, we use original parts that are unique to different BlackBerry devices (for example, there are different types of housings for the Z10 and Q10). By upgrading housing, the smartphone can entertain you for a long time.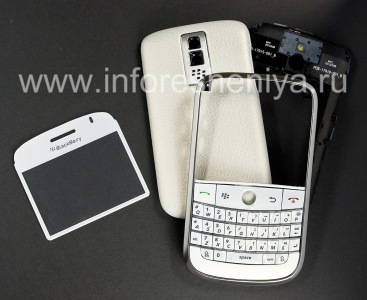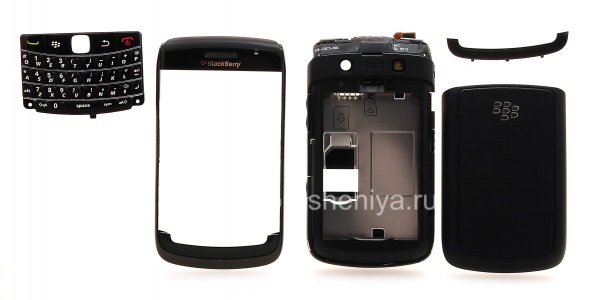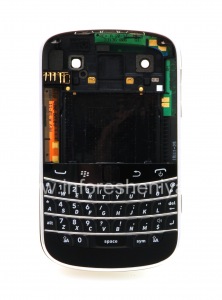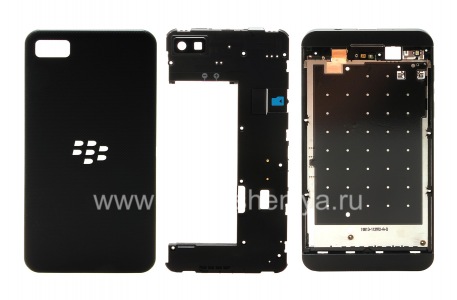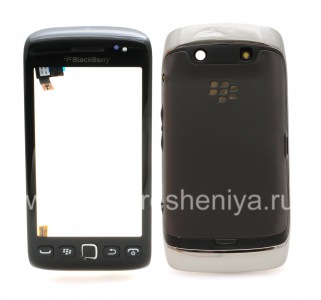 The housing can be replaced by all BlackBerry models, including:
BlackBerry Classic
BlackBerry Passport
BlackBerry Z10
BlackBerry Q10, Q5
BlackBerry P'9981 Porsche Design
BlackBerry 9900/9930 Bold
BlackBerry 9850/9860 Torch
BlackBerry 9700/9780 Bold
BlackBerry 9790 Bold
BlackBerry 9000 Bold
BlackBerry 9100/9105 Pearl 3G
BlackBerry 9320/9315/9220 Curve
A full list of models and the replacement rates, see above with the help of the element "price of the service for your model BlackBerry».