Replacement rim
This page is translated by robot. You may
contact us
if you have any questions on this item.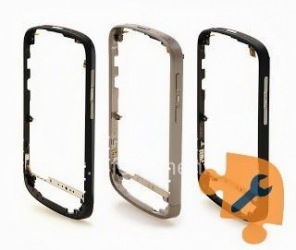 Replacement rim
Replacing the rim — is one of the most frequent operations for updating the appearance of the smartphone, you also need this service to install a color rim. We will execute on the spot for 10-15 minutes.
Get this service via
mail-in worldwide
. Easy as 1-2-3-4, and top-level quality are guaranteed.
Replacement of the rim (side panel) in the service center BlackBerry
The rim of the BlackBerry is, perhaps, the most "representative" component of the BlackBerry — case, it determines the appearance of the smartphone: neatness, style and design. The rims on the BlackBerry can be original colors (with such rims you can buy a smartphone, for example, black or metallic) and exclusive (for example, gold, red, blue, with Swarovski crystals). Thus, the owner of the smartphone BlackBerry often has two options: replace the original bezel with the same new one, or "upgrade" to the version that you like.
However, in some cases the bezel not only creates an image of a smartphone, but also performs certain functions. For example, on the BlackBerry 9900 Bold, the bezel includes a side switch chip and contacts of the "Glass" charger. On BlackBerry Z10 — also includes speech dynamics, a microphone, a vibrator, antennas and other small elements. That's why replacing the rim is often just necessary to restore the device's performance.
Replacement of the rim — is a task that our specialists perform "on the spot", and you do not have to leave the device for a long time. For replacement we use original spare parts unique for different BlackBerry devices (for example, for Z10 and Q10 there are different types of rims). Having updated this element of the case, the smartphone can please you for a long time.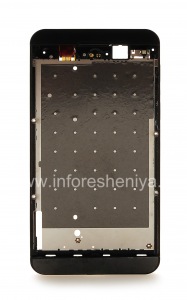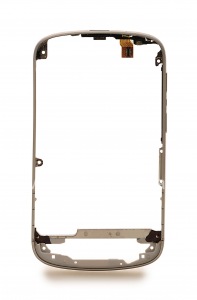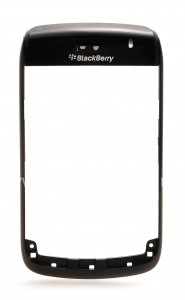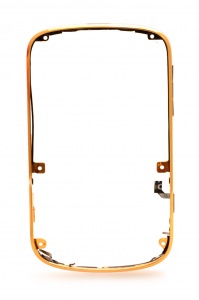 The bezel can be replaced on almost all BlackBerry models, including:
BlackBerry Classic
BlackBerry Passport
BlackBerry Z10
BlackBerry Q10
BlackBerry P'9981 Porsche Design
BlackBerry 9900 / 9930 Bold
BlackBerry 9700 / 9780 Bold
BlackBerry 9000 Bold
For a complete list of models and replacement prices, see the "Service price for your model BlackBerry" item above.