Replacing the middle of the hull
This page is translated by robot. You may
contact us
if you have any questions on this item.
Replacing the middle of the hull
Replacing the middle part of the body is made to update the appearance, troubleshoot problems with the speaker or other components integrated into it. Perform on-site for 10-30 minutes.
Get this service via
mail-in worldwide
. Easy as 1-2-3-4, and top-level quality are guaranteed.
Replacing the middle of the hull in a specialized service center BlackBerry
The middle part of the body is a very important element and an expensive housing. It is easy to explain: it is this element BlackBerry housing contains a large number of chips, antennae, contacts and connectors. In some cases, the middle portion includes the USB-connector and audio jack, and a flash and media speaker. That is why this element is in urgent need of replacement in case of damage as quickly as possible.
In addition to its functional load, the middle part creates an image of an external device, such as on the BlackBerry 9900 or 9700/9780 — its matte texture and looks good and provides a reliable "fixation" in his hand, so that the machine does not slip out.
Replacing the middle of the hull — challenge that our experts perform "on the spot", and you will not have to leave the device for a long time. For replacement, we use spare parts that are unique to different devices BlackBerry (eg for Z10 and Q10, there are different types of the medium). Update the housing element, the smartphone can please you for a long time.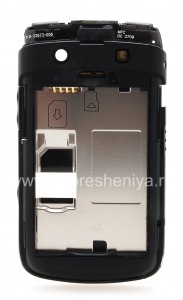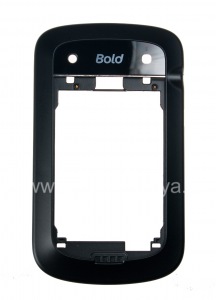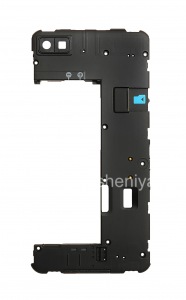 The middle part can be replaced on almost all models of BlackBerry, including:
BlackBerry Z30
BlackBerry Z3
BlackBerry Z10
BlackBerry Q10, Q5
BlackBerry P'9981 Porsche Design
BlackBerry 9900/9930 Bold
BlackBerry 9700/9780 Bold
BlackBerry 9000 Bold
The full list of models and prices see above replacement by using the "price of the service for your model of BlackBerry».