Replacement voice dynamics
This page is translated by robot. You may
contact us
if you have any questions on this item.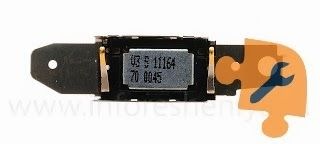 Replacement voice dynamics
If you can not hear your contact during a conversation you probably need to replace the voice speaker. This service is for replacing the speaker of the speech (conversation) for BlackBerry, if you need to replace a media speaker (speakerphone, music) — refer to the appropriate service.
We perform this operation in place for 20-40 minutes.
Get this service via
mail-in worldwide
. Easy as 1-2-3-4, and top-level quality are guaranteed.
Replacing media dynamics on BlackBerry's authorized service center
Loudspeaker or Speakerphone, Loudspeaker, — integral element of the smartphone. After all, the speaker makes a sound when you receive a call, and transmits the voice of your interlocutor during conversation.
On the BlackBerry traditionally two speakers: one physician speaker that reproduces the notification of incoming calls, play music, is responsible for the speakerphone; and speech speaker that allows you to hear the other party. Media Speakers slightly larger, speech — less. As BlackBerry smartphones differ remarkable sound quality and voice is very important for repair use the original dynamics.
Replacement media speaker and speech vary in complexity for each model BlackBerry, and according to these services set different prices. Our service center specializes in repairing BlackBerry, and all the speakers we have in stock.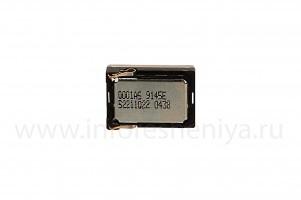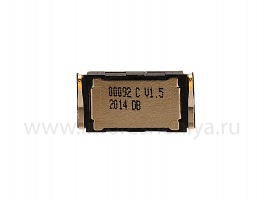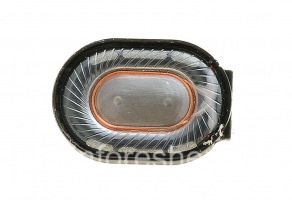 The speaker can be replaced on all models of BlackBerry, including:
BlackBerry Classic
BlackBerry Passport
BlackBerry Z10
BlackBerry Q10, Q5
BlackBerry 9900/9930 Bold
BlackBerry P'9981 Porsche Design
BlackBerry 9700/9780 Bold
BlackBerry 9850/9860 Torch
BlackBerry 9000 Bold
The full list of models and prices see above replacement by using the "price of the service for your model of BlackBerry».