Replacement of the proximity sensor and ambient light
This page is translated by robot. You may
contact us
if you have any questions on this item.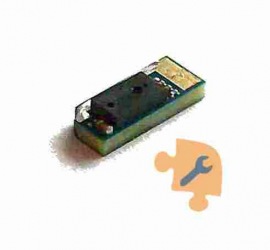 Replacement of the proximity sensor and ambient light
If you have trouble adjusting the brightness of the screen or keyboard backlight depending on the ambient lighting needs to be replaced a light sensor. Problems with the response to the proximity of objects smartphone unit can not disable the touch screen during a call) — proximity sensor (environment).
The turnaround time: about 30 minutes.
Get this service via
mail-in worldwide
. Easy as 1-2-3-4, and top-level quality are guaranteed.
Replacing the sensor chip on the BlackBerry
External Sensors are usually located on the front of the smartphone around mesh voice dynamics. In violation of the light sensor may have problems with auto-tuning screen brightness to ambient lighting, backlit keyboard and proximity sensor — unit will not turn off the touch screen during a call, which can lead to pressing virtual buttons ear during a call.
Repair the sensor, in most cases it is impossible: it is a very small component is soldered to the motherboard. However, in some cases, the sensors are arranged on a special chip, joining the motherboard. In this case, for the repair requires replacement of this chip — please contact our specialists. For replacement, we use original components that are specific to different BlackBerry devices.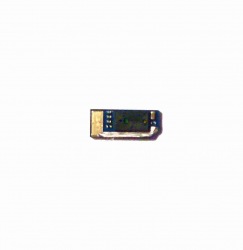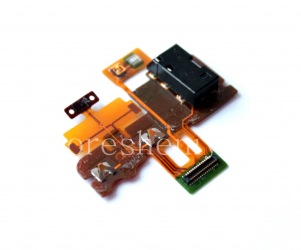 Some BlackBerry models, for example, DTEK50 and Z30, are integrated into the housing spare chip, on which the other elements, such as audio jack, flash, LED-lamp, and others. Replacement of such parts, on the one hand, more expensive, and the other allows you to upgrade other components immediately.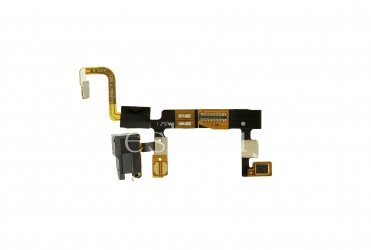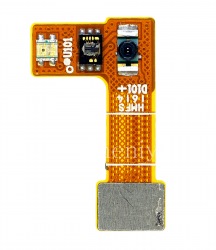 The sensors can be replaced by some models BlackBerry, including:
BlackBerry DTEK50
BlackBerry Z3
BlackBerry Z30
BlackBerry Passport
BlackBerry Classic
BlackBerry Q10
A full list of models and the replacement rates, see above with the help of the element "price of the service for your model BlackBerry».